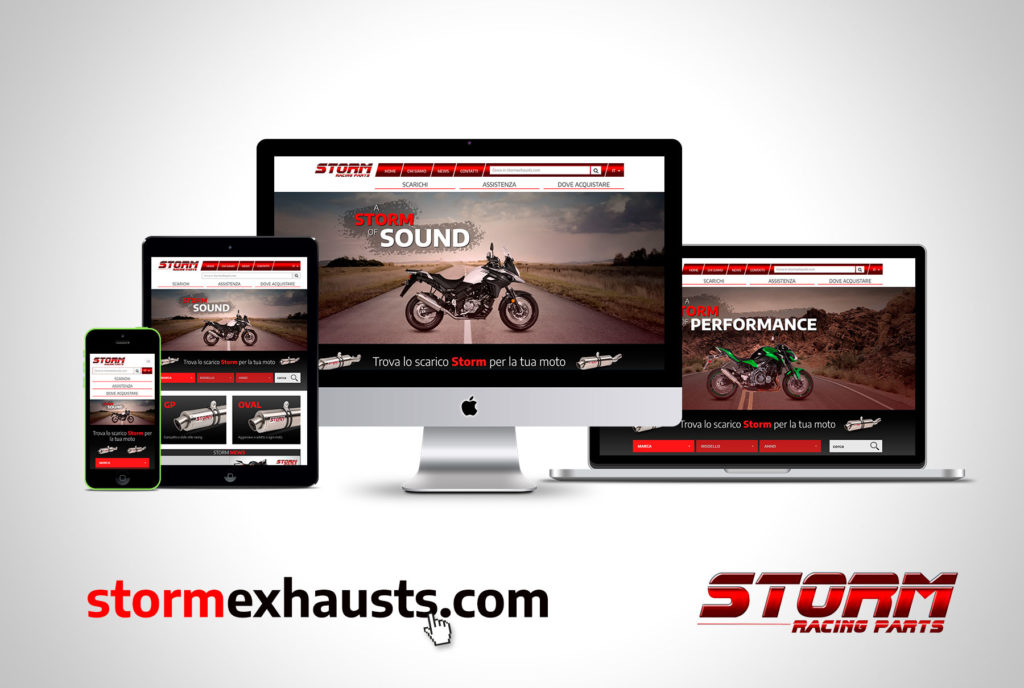 We welcome you to the new Storm Exhausts website!
Many bikes already sport a Storm exhaust: our brand was born in 2006 from the experience of Mivv, a Company that designs and manufactures entirely in Italy exhaust systems for motorcycles that are worldwide famous for their quality and unique sound.
Storm exhausts are designed by Mivv R&D department and built in Mivv plants, inheriting the high technological level and the experience gained in the racing world. The Storm GP and OVAL silencers are similar to the Mivv namesakes, but are offered exclusively in stainless steel with a brushed finish, and differ for other small details such as the non-turned and pipe-shaped entry bushing. A simple and essential exhaust range for bikers who don't want to give up on their bike a product with all the Mivv quality and reliability.
Nothing changes between the Storm and Mivv products as regards the ability to increase the power and torque compared to the values ​​offered by the original exhaust system. And the features related to homologation do not change either: Storm products also comply with European standards (currently Euro 4) for noise and harmful emissions (using the original catalyst or the optional Storm kit).
So far our products have been presented exclusively to workshops and retailers, but we thought it was time to create an official online presence for our brand, to establish direct contact with the many fans who have already chosen us, and with those that are intrigued by our proposals.
The Storm website inherits many technical features of the Mivv one: the user interface is intuitive and clean, the product search is simple and quick. Just enter the brand, model and year of your bike in the form on the homepage and you will find the available Storm products. In the exhaust detail page you will also find photos, measurements data from the bench test and soon the audio tests to get a taste of the Storm sound. Not to be missed is the direct assistance to our customers, available in the "Contact Storm" section and in the "Storm FAQ". Our website is available in two languages, and is easily accessible from any device.
In the news section you will find all updates on the new Storm products coming out: we suggest you to add our site to your bookmarks. Enjoy Storm!