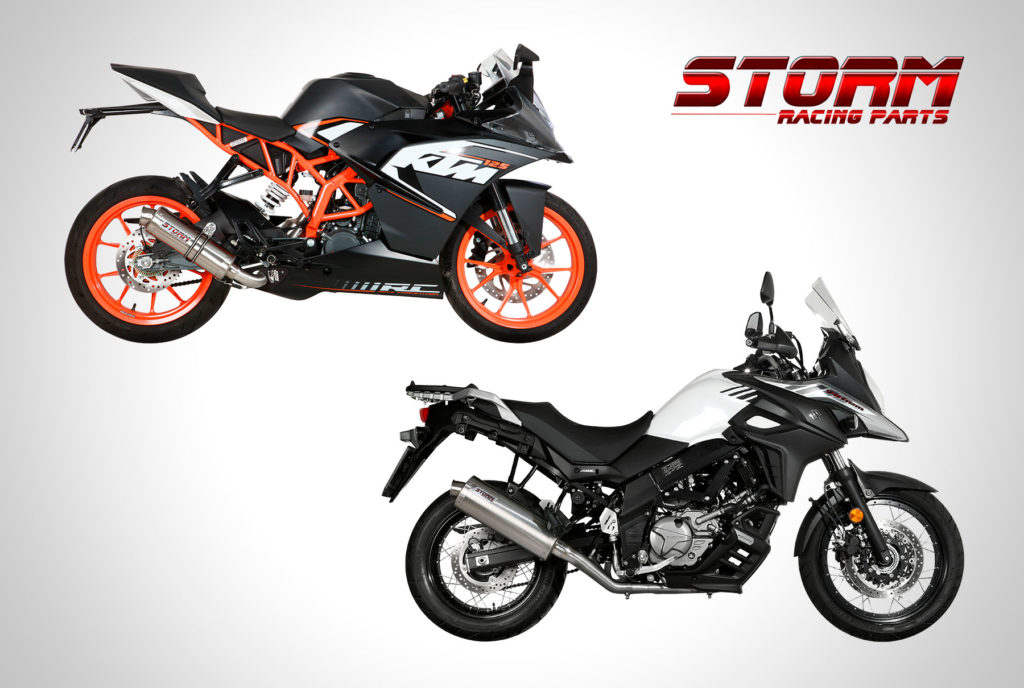 Storm exhausts are available for KTM RC 125 and RC 390 and Suzuki DL V-Strom 650..
For these models we offer Oval and GP silencers in brushed stainless steel, all complying with the Euro 4 standard thanks to the optional catalyst.
For KTM RC 125 and RC 390 we present the GP line: it is a round-shaped silencer with removable dB-killer, compact size and racing style. The performance of RC 390 has a benefit of 0.9 hp and 2.5 Nm, while the weight gain is 1.9 kg.
For Suzuki V-Strom 650 we offer the Oval line, whose oval shape is able to adapt perfectly to the lines of the Japanese bike. In this case the performance improvement is 3.5 hp and 3.7 Nm, while weight saving is 3.4 kg.